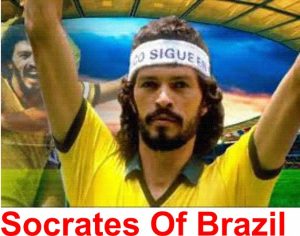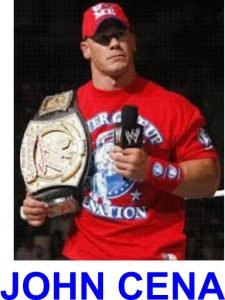 Sit-tight Sports Presidents and executive members, are the bane of sports administration world over. Like other secular dictators, who hold their respective countries to ransom; these sit-tight sports overlords, have refused to accept the realities of age in their lives. They hold on tenaciously to their positions for self-centered reasons: ranging from financial gains; to serving the narrow interests of their respective countries, or language groups, as the case may be. They influence officiating of matches, or tournaments.
They are found in FIFA, CAF, and other sporting bodies. Many of them under-quote their ages, with the hope of hanging on their top posts as long as possible. Somebody born during first world war, with all the wrinkles on his face; can still claim to be about 60 years old; just to hang on as President of the sports body! They want to leave, or be forced out of their exalted positions, as multi-millionaires, to the detriment of sports development. Many of them use their positions to favour their respective countries' teams, through poor officiating even when they are lagging behind in performance.
When somebody stays too long in a position, he begins to develop dictatorial tendencies. He sees it as part of his family property. In the case of an authoritarian ruler or dictator, he can do anything to retain that position; including assassinating perceived political adversaries or enemies. Sports dictators are hardly different. They leveled diverse accusations against their subordinates; in order to subjugate and get rid of them. Sometimes, the accusations are highly exaggerated or distorted, or even outright falsehood. While they themselves are not better than those they accuse. They are as corrupt as their subordinates they accuse and probe. It is like giving dog a bad name in order to hang it.
Perpetual stay of sports dictators in particular positions, are adversely affecting the growth of the game. Take for instance, the Confederation of African Football (CAF). Dictatorship in that football body, has over the decades engendered biased officiating of matches by officials. If you monitor the trend very closely, you will notice referees are influenced to favour some CAF executive members, whose home countries are involved in CAF organized football matches. Failure to adhere to the whims and caprices of these overlords, can affect their careers as referees or match officials.
The football body is also weak in checking the bribing of referees by host teams, especially in clubs competition level. Award of frivolous, questionable penalty kicks and red cards, are the 'hallmarks' of bribed referees. It is seriously affecting African Football. The current CAF President, has occupied that position since 1987. He has been manipulating and manoeuvring his way back to CAF Presidency, in the name of contest. He has overstayed his usefulness. He should relinquish his stranglehold on the body, and give chance to  younger and dynamic ones to succeed him.
His protracted stay as CAF President, has witnessed upsurge of controversial referees, in the African Cup of Nations preliminaries and the tournaments proper. Same controversial and biased referees, are being 'recycled' to handle crucial matches in order to dance to the whim and caprices of top CAF executive members. This is one of the main reasons of poor officiating of matches. There is more to it than meet the ordinary. He presided over the dissolution of West African Football  Union (WAFU) senior team competition. In it's place, the National Teams involved were split to join East and Central African countries football competitions.
He has used his position to influence officiating of football matches involving Cameroon, his home country, especially in the Nations Cup, for decades now. That he contested the Presidency of CAF again, after 26 years of being it's president, is a slap on the face of much better aspiring football administrators, particularly the younger ones; who want to move African football forward from stagnation. And there are so many of them, including those from Anglo-Phone. He can't hold African soccer to ransom for too long. He was able to lobby and convince East and Central African Football Body, his home base, to support his bid to contest for yet another term in office. CAF isn't his personal belongings. Franco- phone and Anglo-phone countries in Africa are one. People shouldn't be allowed to use divide-and-rule tactics to hang on to power indefinitely. Authoritarian rule and dictatorship in African countries, have rubbed off on sports governing bodies. Sports dictators hold many countries to ransom, as far as decisions on sports are concerned, unlike their counterparts in political positions. Something has to be done by African Union, and other bodies to fight this monster.
The incumbent used his position to change the rule, made him the sole Presidential candidate of CAF. That he said the contest would be his last, was meant to deceive generality of sports loving people of Africa. You will be surprised he will still contest again when the time comes. Many human beings are crafty and greedy. They want to hang on to public positions for live: until they are kicked out by death.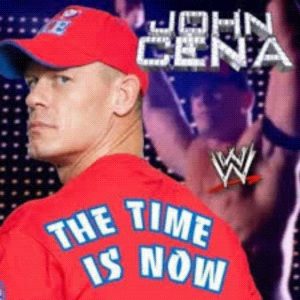 African leaders in particular, and  world bodies in general, should rise up to their responsibilities to end dictatorship in all sports governing bodies, including football. Growth of sports shouldn't be at the mercy of individuals, who have inordinate ambitions to hang on to power, like other  'political' dictators world over. Non-interference in sports administration, shouldn't be used as excuse, to allow power hungry opportunists run sports bodies as their family estates; refusing to step down for others to succeed them.
Leadership in FIFA, is getting close to authoritarian one. Accusations and counter accusations of bribe taking, and all that, is a fall out of personality clash. The current President Joseph "Sepp" Blatter has overstayed his usefulness, like his predecessor, Havelange. He has been FIFA President since 1998. He succeeded in removing a number of FIFA executive members, ostensibly for bribery scandals. How upright is he himself? The crux of the matter, is that he kicks against any member he sees as a threat to his inordinate ambition, to rule the world soccer body perpetually.
It appears he wants to equal, or surpass the sit-tight record of his predecessor João Havelange, who ruled the world soccer ruling body for about 25 years, from 1974 to 1998. Havelange left at the ripe age of 82. He was awarded honourary title of 'President'. The incumbent Blatter, came in since 1998. Dictators in sports clinch to positions is if their birthrights. This issue must be addressed. This world does not belong to individuals or group of persons. Neither is headship of sports bodies meant for certain countries or continents, to the exclusion of others. God Almighty created all of us equal in His sight.
Let there be overhaul of constitution of sports bodies: be they global, continental or national, to make them truly democratic. A single term, or at most two terms in office, should be enough for sports Presidents. There should be age limit for  them. They shouldn't wait till when they are as old as Methuselah or Adam, before bowing out. Neither should they wait for all the hairs on their heads to turn grey, due to old age before quitting. Should they tarry till their hands begin to shake with Parkinson disease; or lean on walking sticks, before bowing out? All those old men and women; who in the twilight of their sojourn on earth, should give way to young and energetic people to succeed them. Presidency  of any sporting body is not a  personal property of anybody, nor family inheritance!
Limiting tenure and placing age bar on executive members, especially Presidents, will forestall hijacking the sporting bodies by dictators in sports. Wrangling and in-fighting among members, as well as corruption, will be drastically reduced; knowing the positions are not extension of their business empires.
I admire the emergence of the young man, Mitchel Platini as European Football Association (UEFA) President. He is bringing vibrancy and invigoration to European Football. He was elected President of the continental body at the relatively young age of 51 years. He is currently Vice President of FIFA. We need more energetic, and relatively young persons like him, who have exemplary track record of the sport he is aspiring to govern. He is a new generation sports administrator. Will dictators in African sports give chance to younger ones, who have excelled in sports, to move the games forward?
Such young, energetic persons should be given the opportunities to lead in sports administration; be it at global, continental and national levels. The era of sports Presidents using their positions to promote biased officiating of matches to favour teams, especially from their home countries, will soon come to an end.